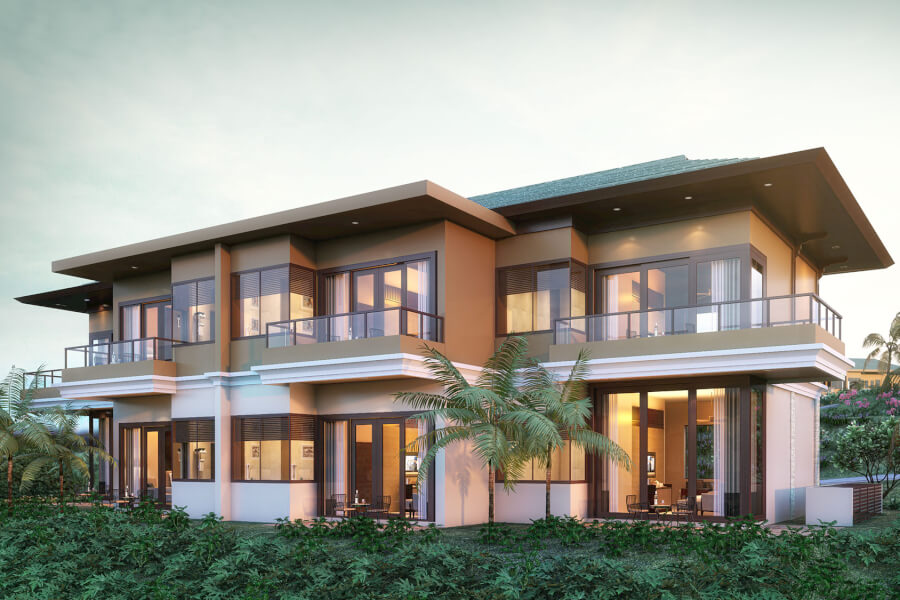 Metro Manila continues to be the major center for business and investment in the Philippines. Its consistent and relentless progress attracts investors, labor forces, and people who want to live where the action is present and success is evident. However, the growth of the metropolis also has downsides.
The explosion of population in Metro Manila could be acknowledged as the reason for the prevalence of informal settlers, the heavy traffic that eats time, and the higher cost of living due to high demand and low supply of goods. More so, the region is slowly turning into a completely modern district that leaves no opportunity for greenery. Thus, pollution in many kinds, if ignored, is likely to become more significant and dangerous. The neighborhoods, though abundant in life and activities, often could no longer provide a relaxed community.
Residents of Metro Manila can now transfer to nearby cities that provide comfort and security. Avoid the awful traffic, the overcrowded MRT, and the loud neighbors. You do not have to go far from Metro Manila to experience a better quality of life.
Here are 5 Best Places to Buy a House and Live Outside Metro Manila:
Cavite
Growth is truly inevitable in Cavite. The rise of mixed-use developments draws people to it. Its slow-paced lifestyle makes it a popular location for everyone who loves a laid-back neighborhood.
The latest township development of Ayala Land in Cavite is Vermosa. It is a modern suburban community that guarantees ease. Alternatively, for an affordable yet quality property investment, the doors of BellaVita are open.
Explore key areas in Cavite and you will discover a place that could cater to the kind of lifestyle you desire. Free yourself from the chaos of Metro Manila and enjoy the calm life in a progressive province.
Tagaytay
The favorite weekend leisure place, Tagaytay, is approximately just a 90-minute drive from Manila. Its delightful atmosphere never fails to still everyone who is exhausted. Reside where you can maximize rest.
Houses in Tagaytay is not only an investment for retirees, it is also for people who want be spared from the stress of the city life in Metro Manila. Inhale the fresh air and exhale bliss when you transfer to Tagaytay.
Batangas
Not too rural and not too heavily-urbanized, when you transfer to Batangas, it is as if you are still in Metro Manila but definitely in a more undisturbed environment. If you feel like you are not yet ready to drop the fast-paced lifestyle abruptly, you can do it gradually. Explore Batangas and find a home that is located in a neighborhood that values your need for comfort and convenience.
Laguna
Laguna is prominent due to its history. It houses tourist destinations and is considered as one of the fastest developing provinces in the Philippines. Neighborhoods in Laguna are naturally quiet, perfect for people who desire to live where comfort is tangible.
Accessibility is never an issue in Laguna; the South Luzon Expressway (SLEX) makes traveling convenient for everyone. More so, its nearness to Metro Manila brings delight to its residents who still work there.
Pampanga
Economic activities are apparent in Pampanga. Established hotels and resorts and even small yet successful companies are common in the province which implies that it is a consistent site for business. Growth has never been a problem in Pampanga. Its development is constant and evident, a jewel in the eyes of the people who aspire to be successful.
Pampanga is a beautiful and restful province that not only promises a sound sleep at night but also growth in the many aspects of life.
These areas play a significant role in the development of the Philippines particularly in the facet of its economy through real estate developments. The rise of infrastructures also sets the upward direction for these provinces. Also, the roads to be built will only make traveling even more convenient for people who plan to invest in a property outside Metro Manila.
—
Here is the interview video with Prof. Dani Antonio, Hoppler's co-CEO on where to buy a house outside Metro Manila:
Personally, where do you want to invest outside Metro Manila? Share it with us in the comments section.

Comments
comments