Condominiums
for
rent
in
Salcedo Village, Makati
Condominiums for Rent in Salcedo Village, Makati
₱80,000
/month
2
Beds
2
Baths
116
sqm
₱105,000
/month
2
Beds
2
Baths
62
sqm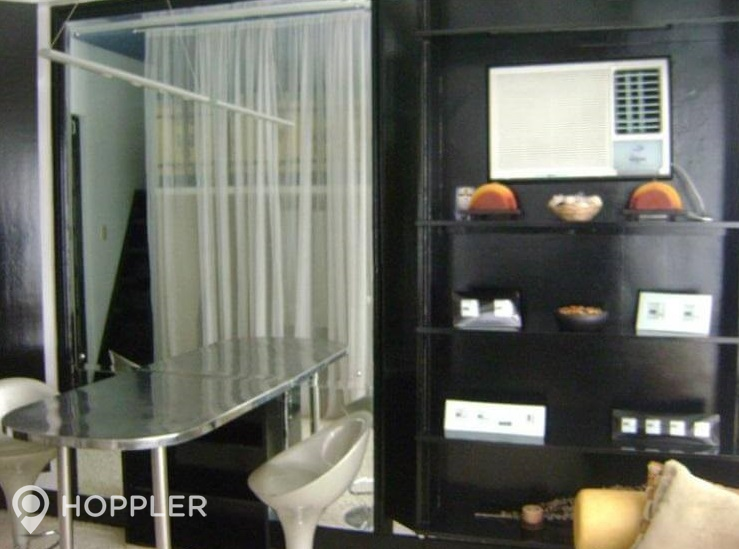 ₱30,000
/month
Studio
1
Bath
37
sqm
₱100,000
/month
2
Beds
2
Baths
87
sqm
₱55,000
/month
1
Bed
2
Baths
67
sqm
₱40,000
/month
1
Bed
1
Bath
35.5
sqm
₱120,000
/month
2
Beds
2
Baths
104
sqm
₱130,000
/month
3
Beds
3
Baths
185
sqm
₱40,000
/month
Studio
1
Bath
35.54
sqm
₱120,000
/month
3
Beds
3
Baths
179
sqm
₱130,000
/month
4
Beds
4
Baths
224
sqm
₱180,000
/month
4
Beds
5
Baths
339.5
sqm
₱40,000
/month
1
Bed
1
Bath
63
sqm
₱68,000
/month
1
Bed
1
Bath
52
sqm
₱180,000
/month
3
Beds
4
Baths
285
sqm
₱125,000
/month
2
Beds
2
Baths
104
sqm
₱124,000
/month
3
Beds
3
Baths
175
sqm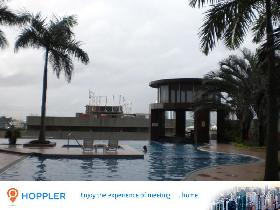 ₱80,000
/month
3
Beds
3
Baths
179
sqm
₱45,000
/month
1
Bed
1
Bath
65
sqm
₱75,000
/month
2
Beds
2
Baths
65
sqm
₱130,000
/month
2
Beds
2
Baths
168
sqm
₱193,366.59
/month
3
Beds
3
Baths
291.57
sqm
₱100,000
/month
3
Beds
3
Baths
177
sqm
₱100,000
/month
2
Beds
2
Baths
149
sqm
₱130,000
/month
3
Beds
3
Baths
195
sqm
₱120,000
/month
3
Beds
4
Baths
272
sqm
₱120,000
/month
3
Beds
3
Baths
187
sqm
₱90,000
/month
3
Beds
4
Baths
180
sqm
₱130,000
/month
3
Beds
3
Baths
224
sqm
₱120,000
/month
2
Beds
3
Baths
168
sqm
Dynamic Living in Makati's Hip and Trendy Section
Makati is a city full of life and opportunities. As the Philippines' financial and business capital, it is no wonder that the city is the location of choice for people looking for the most prime pieces of real estate their money could buy them. If it is houses one plans to buy, then the very exclusive gated communities of Forbes Park, Dasmariñas Village, Urdaneta Village, Bel-Air Village, San Lorenzo Village, and Magallanes Village are the places to be.
Makati offers plenty for the would-be condo buyer as well. For example, Rockwell Center—a 15-hectare mixed-use, self-contained development by Lopez-owned Rockwell Land in Brgy. Poblacion—offers some of the most high-end properties one could find in Metro Manila. If budget is an issue, there are available inventories—thousands in fact—scattered across the city's highly developed and up-and-coming areas, from Century City, Legaspi Village, San Antonio Village, pockets along Chino Roces Avenue (formerly Pasong Tamo), and the up-and-coming Circuit Makati.
But one key Makati location that's getting a lot of attention of late is Salcedo Village—widely regarded as the other half of the Makati central business district. A prime residential and commercial area, Salcedo Village is bordered by Gil Puyat Avenue to the north, Makati Avenue to the east, Paseo de Roxas to the southeast, and Ayala Avenue to the southwest. Technically speaking, Salcedo Village is under the jurisdiction Brgy. Bel-Air, which also encompasses the Ayala Triangle Gardens (including Ayala Tower One and the Philippine Stock Exchange), parts of Metropolitan Avenue and Malugay Street east of Ayala Avenue Extension, and Bel-Air Village itself.
Living in Salcedo Village
Choosing Salcedo Village as one's place of residence opens the door to unparalleled convenience. The area is situated near workplaces (most notably the office skyscrapers that line Ayala Avenue, Makati Avenue, and Paseo de Roxas). You need not worry about arriving at work late or even going home in the wee hours of the morning. After office hours, the area shows a totally different side. Salcedo Village plays host to numerous bars, cafés, and restaurants that dot its tree-lined streets, perfect venues for after-office drinks, company events, fancy lunches with clients, and even weekend brunch with family and friends. Some of the most popular restaurants in Salcedo Village include Mendokoro Ramenba, Wild Flour Café, Cartel, Apartment 1B, Toby's Estate, Terry's Bistro, XO 46 Bistro, and Relish, among many others. In addition, Jaime Velasquez Park, which is smacked right in the middle of Salcedo Village, plays host to the very popular Salcedo Weekend Market every Saturday.
Best Condos for Rent in Salcedo Village
Salcedo Village offers virtually every possible condo real estate there is, from relatively older ones built in 1990s and early 2000s, to newly built condo developments by some of the country's well-known developers. Both have their own pros and cons. Most of the older condo properties in the area offer much bigger apartments compared to newer ones. A two-bedroom condo apartment in Two Salcedo Place—a project of Ayala Land—has a floor area of 156 sqm, while a two-bedroom unit in One Central by Megaworld Corp. has an area of 102 sqm. However, newer condos are known for their relatively better and more updated amenities. But whichever a prospective condo-renter prefers, they will surely find it in Salcedo Village.
Salcedo Village Facts
The average rent of a one-bedroom condo in Salcedo Village is Php43,500 per month, based Hoppler's 2017 data.
Salcedo Village can be considered a foodie haven, being home to some of Makati's most popular restaurants, including Mendokoro Ramenba, Cartel, Savor Park Café, Grub Shack Express Grill, and Smith Butcher and Grill Room, among many others.
Salcedo Village also plays host to a number of schools, including the local campuses of Arellano University College of Law and Ateneo Graduate School of Business.
The area is also home to a number of pre-schools, including Cambridge Child Development Centre and Appleseed Montessori Inc.
Similar Searches
Related Articles