Condominiums
for
rent
in
Makati
Condominiums for Rent in Makati
₱130,000
/month
3
Beds
3
Baths
185
sqm
₱85,000
/month
1
Bed
1
Bath
95
sqm
₱55,000
/month
1
Bed
1
Bath
54
sqm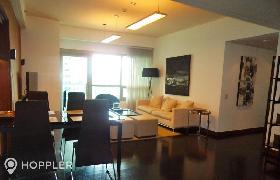 ₱140,000
/month
2
Beds
2
Baths
120
sqm
₱145,000
/month
2
Beds
2
Baths
123
sqm
₱20,000
/month
Studio
1
Bath
36.5
sqm
₱150,000
/month
2
Beds
3
Baths
123
sqm
₱140,000
/month
2
Beds
1
Bath
140
sqm
₱120,000
/month
2
Beds
2
Baths
115
sqm
₱70,000
/month
2
Beds
2
Baths
130
sqm
₱75,000
/month
1
Bed
1
Bath
71
sqm
₱50,000
/month
Studio
1
Bath
44
sqm
₱95,000
/month
2
Beds
2
Baths
98
sqm
₱80,000
/month
2
Beds
2
Baths
116
sqm
₱145,000
/month
2
Beds
2
Baths
158
sqm
₱65,000
/month
1
Bed
1
Bath
60
sqm
₱150,000
/month
2
Beds
1
Bath
125
sqm
₱130,000
/month
2
Beds
2
Baths
115
sqm
₱170,000
/month
3
Beds
3
Baths
137
sqm
₱65,000
/month
1
Bed
1
Bath
68
sqm
₱69,000
/month
1
Bed
1
Bath
65
sqm
₱130,000
/month
2
Beds
2
Baths
128
sqm
₱320,000
/month
3
Beds
4
Baths
437
sqm
₱100,000
/month
1
Bed
1
Bath
85
sqm
₱70,000
/month
1
Bed
1
Bath
59
sqm
₱140,000
/month
2
Beds
2
Baths
103
sqm
₱100,000
/month
2
Beds
3
Baths
140
sqm
₱60,000
/month
2
Beds
2
Baths
44
sqm
₱120,000
/month
2
Beds
2
Baths
97
sqm
₱35,000
/month
Studio
1
Bath
35
sqm
Exquisite and Practical Living in Makati - Combined!
Being one of the country's premier business and financial hubs, there are just so many business and career opportunities in Makati waiting for professionals like you. And to live up with the city's busy environment,
renting a condominium
may be the perfect choice if you want to live here.
Condominiums in Makati like the
high-end towers in Rockwell Center
and much
affordable units along Pasong Tamo - Don Chino Roces Avenue
, are strategically located near offices and places of work. This makes working in Makati easier, being able to come to the office looking decent and fresh without braving the traffic. Some residential buildings are located close to malls, shopping centers, restaurants, and parks so you'll never get bored after work.
Evidently, practicality and convenience are at your fingertips if you live in Makati - and that's not something you can say for a lot of places in the Metro!