₱80,000,000
3
Beds
3
Baths
299
sqm
₱8,500,000
1
Bed
1
Bath
40
sqm
₱24,500,000
1
Bed
2
Baths
116
sqm
₱31,000,000
2
Beds
2
Baths
124
sqm
₱7,000,000
3
Beds
2
Baths
72
sqm
₱12,500,000
1
Bed
1
Bath
43
sqm
₱4,299,981
2
Beds
1
Bath
55
sqm
₱3,688,490
1
Bed
1
Bath
33.38
sqm
₱6,077,500
2
Beds
2
Baths
55.25
sqm
₱4,096,400
1
Bed
1
Bath
37.24
sqm
₱130,000,000
3
Beds
4
Baths
482
sqm
₱16,500,000
3
Beds
0
Bath
174
sqm
₱9,500,000
2
Beds
2
Baths
119
sqm
₱3,926,000
Studio
1
Bath
25
sqm
₱3,944,000
Studio
1
Bath
25.02
sqm
₱3,972,000
Studio
1
Bath
24.93
sqm
₱1,688,888
1
Bed
1
Bath
28
sqm
₱7,694,115
2
Beds
1
Bath
69
sqm
₱6,300,000
1
Bed
1
Bath
38
sqm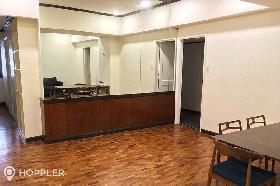 ₱21,500,000
2
Beds
2
Baths
130
sqm
₱21,750,000
2
Beds
2
Baths
145
sqm
₱8,100,000
1
Bed
1
Bath
54
sqm
₱23,000,000
4
Beds
2
Baths
274
sqm
₱8,200,000
1
Bed
1
Bath
48
sqm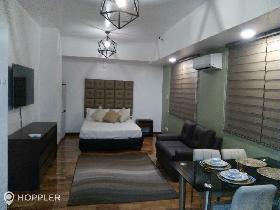 ₱6,000,000
1
Bed
1
Bath
37
sqm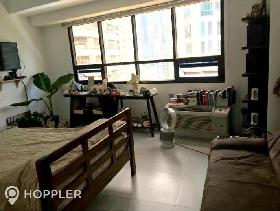 ₱5,700,000
Studio
1
Bath
36
sqm
₱30,000,000
2
Beds
2
Baths
126
sqm
₱11,000,000
2
Beds
2
Baths
78
sqm
₱7,200,000
Studio
1
Bath
34
sqm
₱6,800,000
1
Bed
1
Bath
37
sqm
Condo Living for Greater Possibilities
Finding your own home
where you can live the life you want is essential. These days owning a condominium has become very appealing to modern professionals and small families. What's not to love with owning a condominium? Aside from simplifying your living, you'll basically be close to business hubs and leisure spots. These simple and convenient pleasures give the impression of a found paradise in a jungle that is the city.
Condominiums in the metro offer different sizes and styles. There are plenty of
stylish condominiums in Makati
to choose from but if you prefer simple units, there are
conventional condominiums in Mandaluyong
as well. Remember to choose a condominium that best suits your needs and lifestyle and you'll never go wrong in achieving the perfect balance to convenient living.