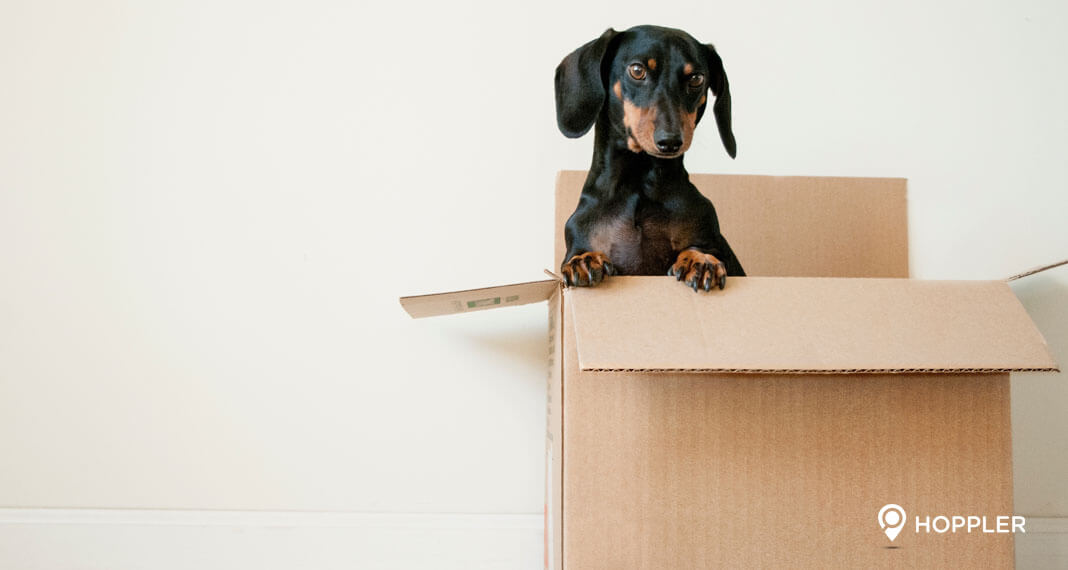 Whether it's the purchase of a new house or having to go back to a former place of residence, moving is such a gargantuan task that it can take over a person's life for the time being and be a massive inconvenience.
If you wish to move without it being such a drag, the only way to do so is to prepare months in advance. In short, you have to make a good bit of fuss to make sure it doesn't become even more of a fuss.
Since moving is such a big event, you'd know it's coming months ahead. Once you know it's happening, you must make preparations right then and there.
It's not even just about moving your stuff to your new home, but also getting your affairs straightened out before you get a new address. With careful planning, you can turn this juggling act into smooth sailing. It won't be easy, but it will be a lot better as a result.
The following is a sample moving checklist, with various tips and tricks you can follow to make moving as pleasant an experience as it can be.
Everyone has different needs, so this isn't the be-all-end-all of moving checklist and you are encouraged to prepare your own. If you need extra help, you can go to Airtasker and get additional help for your moving needs.
Three Months Prior
Of course, the very first thing you need to do when you know you have to move is to find the right moving company to help you. Start getting quotes from moving companies and ask as many questions regarding how they can help with your move. You can also look at reviews online and get recommendations from friends to figure out which one is best for you.
Start making a list of items you are sure you'll bring with you during the move. You make the list as minimalist as possible to include only the necessities at first, then build from that list until you include everything you need and exclude whatever you're selling, throwing out, or giving away. Once you have this list, you'll have to show it to the movers to get a quote.
You can get a quote from some of the most popular sharing platforms/apps for movers, which should make it easier for you to find the best deals in terms of rates, location and workload:
If you're renting at the moment, you must inform your landlord of your impending move. Give your landlord at least 21 days written notice before the move. You can then negotiate what you'll have to pay for the last few months you're residing in that place.
Ask your employer if they pay for moving expenses as some jobs actually have such benefits for tenured employees.
If you have kids, look for schools and other child services in the new area you're moving into so you know in advance where your kids will have to go to when you get there.
Two Months Prior
Determine your moving budget and take note of how much you expect the whole process will cost.
Sort your things and purge whatever you don't need. You can start by packing up items that are no longer in use, but you still want to keep. Also consider items that either require special packing or need additional insurance coverage.
Confirm the items you're sure you won't take with you during the move. List them down and decide what you'll do with them—either throw them out, give them away, sell them, or put them in storage. If storage is needed, look for a storage company near the place you're moving to.
Record whatever information and conversations come up regarding the move in a journal. You will tend to forget whatever is happening during the process, so you may want to write them down so you don't get things mixed up and forget whatever you said or did that may be important to the moving process. Include all your checklists here as well.
Sort out your children's schooling and childcare services in the new area of residence if needed. If you're planning to transfer them to another school, you may also want to buy their new uniforms at this point.
Six Weeks Prior
If you really need more time to prepare for the move, see if you can take time off from work.
Assemble all the boxes and packing supplies you need to be able to move everything to the new place. This includes specialty containers you may need for certain items like dishes and clothes.
Write down the exact measurements of the doors, rooms, and hallways of your new house so you know if there will be items like furniture that may get stuck or will not be able to get through.
Use up whatever consumables you won't be taking with you during the move, such as perishable foods, cleaning supplies, and so on.
One Month Prior
Contact your chosen moving company and set your move date to set a definite schedule. Get a written confirmation of the date, costs, and other related details.
Pack whatever belongings you can spare at the moment to set aside and label every box with its contents and what room it's meant for. Do this every time you pack more of your stuff for the move.
Have a separate and easy-to-distinguish box for your valuables and important documents, preferably a safe box. You must transport that stuff yourself, but it would be wise to put the mover's estimate on that package as well for reference.
Start changing your address in important documents and processes, especially at your local post office. Also have a neighbor or friend you can trust look out for mail addressed to you after your move.
Inform important parties about your move, such as banks, the human resources department at your workplace, subscriptions, insurance companies, utility companies and so on.
Call up your utility companies and let them know you're moving. Whatever needs disconnecting should be at the right time so you don't have to pay an extra month you won't be able to avail of.
If you're moving to a place far from your current veterinarian, you should take your pets to the vet and obtain whatever certificates you may need. After that, you must then plan how you'll transport them to your new place.
Obtain and compile your medical records and arrange for them to be sent to any new healthcare provider in your new area of residence. If you don't have any yet, ask for referrals if possible.
Inform whoever it may concern of your moving schedule, such as your landlord, real estate agent, immediate family (if you haven't yet), or so on.
If your new place is really far away, start making travel bookings to reach your new place if necessary.
Two Weeks Prior
You should have things you don't need or want gotten rid of at this point. Reducing clutter will make both the move and your life in your new home much easier.
Have everyone you still want to be in contact with be aware of your impending move. Let your friends and family know your new address and other contact details so they can still get in touch with you.
Plan a leave of absence from work on moving day. Do so now to give your employer an early enough notice.
Have your car repaired and/or tuned up. The last thing you want to happen during moving day is for your car to break down or start coughing up. You may also want to tune it up for the climate the new area has.
If you're changing banks, it's time to remove the contents of your safety deposit box in your old bank and put them in your safe box along with your other valuables and documents for safe transport on moving day.
One Week Prior
Pack your suitcases. You should finish packing everything just a few days before moving day as you wouldn't want to still be packing on the day itself since you'll be trying to do too many things all at once. Make sure everyone has a change of clothes for the next few days after moving day.
Prepare the things you'll need on moving day, such as numbers, documents, cleaning supplies, and so on.
Pay all your outstanding bills. You wouldn't want your old place to keep haunting you when you've already moved into your new home.
Double-check the items the movers will be transporting and the items you'll be taking care of yourself. Make sure to not get them mixed up or you'll regret it.
If you can, hire a cleaner to tidy up the old house after you've moved out in order to make sure everything is put in order without you having to waste extra time and effort.
Find someone who can take care of your kids and/or pets on moving day since you'll be very busy during on that day. You may try to do everything yourself, but juggling tasks on moving day is not recommended.
If you or any of your family is under strict medication, refill medical prescriptions. You wouldn't want to run out and miss doses in the middle of moving.
Contact the moving company again to reconfirm your arrangements, just to be sure. Ask them about how they will conduct the move, just to be certain of how things will go at the last minute.
A Few Days Prior
Double-check everything. If you have been diligent with keeping a moving journal the whole time as mentioned before, you should review it and see if every detail is in order.
Be sure to have the keys to the new place with you or arrange to pick them up when you get there. If you get there and you don't have the keys, that would be both an embarrassment and a significant hassle.
Prepare written directions to your new home for the moving staff, and include your contact information there so they can call or message you if something comes up during the move.
If you haven't paid the movers yet, prepare your payment. Also set aside 10 to 15 percent of the moving fee as tip for when you're satisfied with how the movers do their job.
You may prepare refreshments for the movers. They will appreciate the gesture and make doubly sure they do a good job as a result.
If it's being moved to the new place as well, clean and defrost the refrigerator at least 24 hours before moving day.
Moving Day
Triple check every single detail of the move. This is definitely the time to be uber meticulous.
Be certain that the movers that show up are from the company you chose to hire. Ask for identification, call the company to verify, make sure the moving truck has the company's branding, take note of the plate number of the truck, and ask the movers if they know the address of the house they have to move your stuff to. Be diligent with this or you might just get scammed.
Keep a copy of the inventory list after you sign the bill of lading before the movers leave. Having a copy will let you double-check everything that comes through the front door of your new home.
Make space for the movers so they can take everything out without a hitch. Guide them on which doors are best to take out your furniture, if necessary.
Lock all of the doors and windows. This is to ensure no one ever gets in to tamper with anything in the old house once you move out. After all, affairs are not completely over yet when you've just moved out.
Keep a record of the final meter readings in the old house upon moving out so you have evidence to show utility companies if you have to complain about being charged a bill for electricity or water you didn't use.
Give all the keys of the old house to the landlord, real estate agent, or the new owners. You should include all the keys to the windows and bolts as well.
Unpack bit by bit. If you unpack everything all at once right away, you'll have a mess in your hands that will take even longer to sort out. Focus on the beds and some clothes first and work your way through it in the next few days. You should then get settled in and rest afterwards.
After Moving Day
Make a list of everything that was either lost or damaged during the move. Upon completing the list, inform the movers and/or insurance company right away of the lost/damaged items.
Let your kids and/or pets acclimate to their new home. It may take some time, so be patient and help them feel accommodated so they can become comfortable in the new surroundings as soon as possible.
You may want to change the locks. While it may not be totally necessary, you would want to be sure that you're the only one who has the keys to your house.
Kindly introduce yourself to your new neighbors so they know who you are. It's also to start understanding the personalities who are living in proximity of your new residence.
If you're leasing, document the condition of the property and furnishings and inform the corresponding agent if anything is wrong.
Check utilities and take note of any problems. You should then contact the utility companies if you encounter any problems so it can get fixed sooner.
If you have moved items from storage, check and sign the inventory for good measure.
Double-check to see if you have all keys and instructions to your new home in your possession. You wouldn't want to find yourself discovering that something is missing much later after moving in.
Contact the local council or homeowners' association for further information on things like garbage collection, rules and regulations, and other things worth noting in the new neighborhood.
Conclusion
As you can see, the process is fairly arduous. It may seem intimidating, but the result of not going through such a meticulous path in preparation for moving can leave you unable to get things done in your new home for weeks after the actual moving day. Moving is such a hectic process that it's where being organized and conscientious pays off.
Think of this as an exercise that represents life squeezed into a three-month period. While you may not want to be obsessive-compulsive about everything, it pays to be a bit meticulous over small details in order to learn how to organize one's life. Perhaps you can learn from the experience and carry those lessons through the rest of your life.

Author Bio:
Jason Acidre is the Co-founder of Grit, where he also co-authored this massive list of high-paying online jobs in the Philippines. You can follow him on Twitter @jasonacidre.
Comments
comments