Top 15 Tips for First-Time Home Buyers
Congratulations! You are now about to take on the next chapter of your adult life. We know how excited you are about this plan because having a property listed under your name and being your own landlord signifies an exciting new beginning. But before you acquire your new home, there are some things to bear in mind in order to avoid regret or any form of hassle in the future.
Here are tips for the first-time home buyers:
Check your finances and make sure that you are ready for this new responsibility. Consider your monthly costs in comparison with your rental expenses.
Look for a housing loan package that best suits your paying capacity. You can check with PAGI-IBIG or other banks for available loans.
Aside from being financially ready, a future home-owner should be aware of the fact that the mortgage is only one of the many expenses that you need to pay for. You also have to pay for taxes, insurance, association dues and regular maintenance cost.
source: savewithspp.com
Decide on what type of home you would like to purchase. Is it a condo or a house? How many bedrooms would you want to have? Is it for yourself or do you want it to be ready for your future family?
Since this is your first time, you will need a broker to guide you through the buying process. Real estate brokers have the experience and professional knowledge that can help you get the best deal possible.
In terms of negotiating, a buyer must know when to push a deal or move on to the next best property. This is why you need several options.
Choose your location well. Most of the time, people buy properties that are near their workplace. Such decisions were made to avoid going through heavy traffic every day.
source: thefitpinoy.com
Take time for viewings. There are specific details that a photo simply cannot illustrate so it is important that you see the actual unit you are going to buy.
Check the view and surrounding area. Apart from the overall feel of the interior, it is also vital that the neighborhood and the view from your house impart a vibrant atmosphere.
Take photos of the properties that you visit. This will help you remember them when you decide which of the ones you visited suits you best.
Don't confuse yourself with too many choices. Narrow down your list to less than 10 properties. There is a tendency to miss out on the good parts when you have too much to choose from.
Which of the units did you like best? Put them in a rank and take a second look at your top choices.
Always remember that this will be your permanent home for a long time, so do not choose haphazardly. Make a list of pros and cons for each item in your shortlist.
Come up with an overall feel that you want your home to have. If there are furnished apartments or houses that suit your taste, include them in your shortlist. But if there aren't, it is best to buy an unfurnished property so you can choose the furniture that comes into your home.
When you have thought long and hard about which property to buy, stick with it and be happy with your decision. Constantly changing your mind will leave you restless and will cost you a lot more money than you should be spending.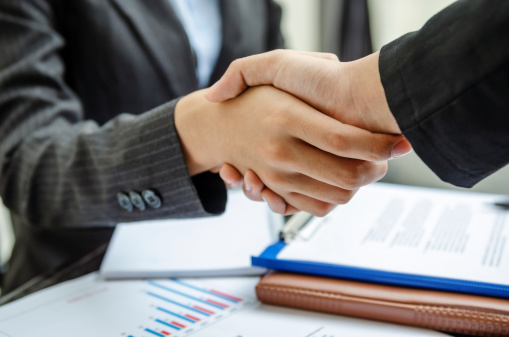 Are you ready to buy your very first real estate investment? With Hoppler, it is easy to search properties for sale in the Philippines.